Review Monitoring
Brand marketing at the speed of light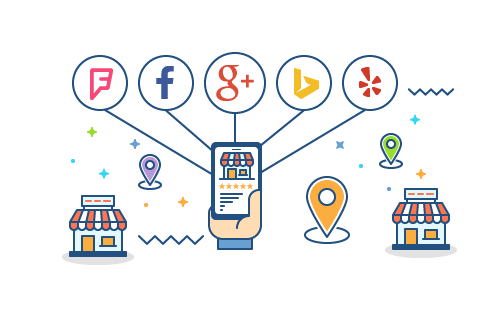 While it would be great if your company received only positive reviews, that just isn't reality. Since you can't remove the negative ones, start positive conversations around them instead. Business reputation management in today's digital landscape requires feedback from customers on multiple social channels.
Social listening involves monitoring feedback from everywhere on the Internet in real time. To achieve success, companies must convert customer comments into insights that encourage them to take more meaningful actions. Review Ninja allows you to respond professionally to negative reviewers while engaging social influencers at the same time. We offer intelligent tools that capture posts specific to a department or category all from a single dashboard.
Hear everything others are saying about your company on social media.
Social listening in real time boosts your brand reputation because it demonstrates your ability and willingness to resolve customer problems on the spot.
You can't manage your company's social reputation if you don't know what others are saying.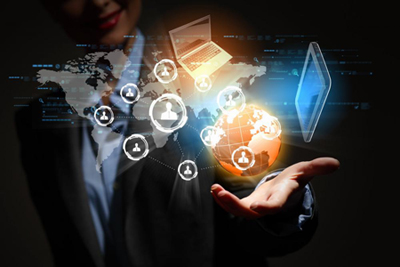 People are especially passionate and expressive when they're on a social media site. Surveys and other formal types of reviews have their place because they allow companies to gauge overall satisfaction with simple metrics. However, they are limited because customer feedback is more than reviews and ratings. Their conversations on more informal sites have a greater impact on your online business reputation than you probably realize.
With Review Ninja's social listening tool, you can monitor commentary the moment it appears on Twitter, Google, and other social sites. You can even insert your company voice when the situation requires it. When your company proves it can solve problems thoroughly and quickly, its brand reputation grows.
Engage with customers proactively: Tune into conversations that solidify your brand identity
Companies often become overwhelmed by data that offers no real significance. Review Ninja allows you to zero in on the voices of social media that are influencing others' perception of your brand. With our Natural Language Processing Engine, you can choose and track the most relevant keywords for monitoring purposes. This frees your social feed of clutter while keeping you apprised of what is most important.
You can figure out where most social chatter is taking place by filtering customer feedback according to channel. Because not all comments are equally valuable, you can organize the feedback you receive by influencer. This allows you to determine who has the greatest effect on social audiences when it comes to your brand identity. Social ticketing is easy because our tool allows you to sort it by the sentiment expressed. When you know which conversations lead to more traffic and conversions, you can leverage them to increase your reach.
Influencers can lift or sink your brand.
Organizing influencer feedback by impact allows you to send an even stronger message to your company's social audience.
Improve customer experiences on the spot: Track and respond to comments from across the web using a single dashboard.
Social media is the preferred method of researching a company's products and services for many consumers. Even more importantly, sites like Facebook and Google+ are where they share their most honest opinions.
Mobile connectivity enables consumers to express their opinions anywhere and at any time. This results in potentially millions of feedback records across multiple social channels. With Review Ninja, you can leverage your organized social media feed of conversations to improve experiences for your customers. Our tools also allow you to develop relationships, build trust, and turn detractors into loyal advocates and evangelists for your brand.
Thirty percent of users on social media prefer to interact with a company's customer service from the site instead of a call center. You can take advantage of this by resolving problems in real-time before they escalate. This further enables you to establish a brand identify that attracts new customers.
Our revolutionary social listening tools turn unstructured feedback from customers into clear solutions. It empowers you to resolve issues, identify current trends, and take part in the customer's journey from the start. The result is higher customer acquisition and revenue.