Reputation Management
Ensure your brand looks good online when existing and potential customers find you.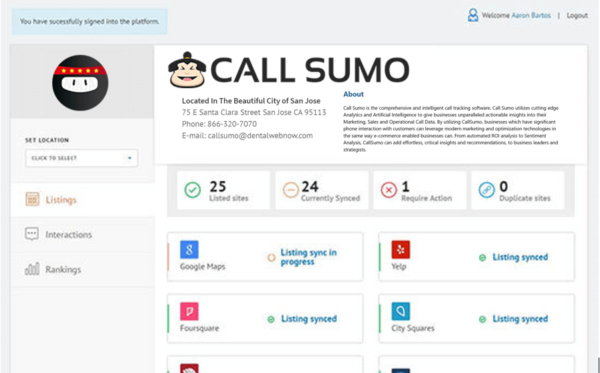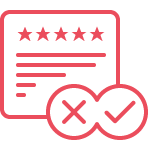 1. Find and verify your online review profiles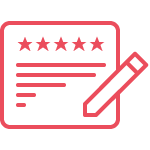 2. Enhance and update your online rating review profiles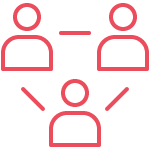 3. Continually monitor your online review profiles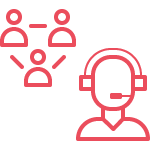 4. Increase your positive reviews on Facebook, Google, and more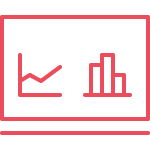 5. Integrate and automate your online review solicitation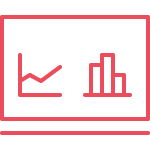 6. Respond quickly to online reviews when they happen
See what the Customers are saying
Of customers do research and read your reviews online before they decide to come into your business.
Of respondents said that they trust consumer opinions that they read online.
Of customers trust a local business if they have more positive reviews and are more likely to return.
Of customers said that their buying decisions were influenced by negative customer reviews.
What Review Ninja Can Do For You
Monitor your brand
Review Ninja has monitoring tools that enable businesses to automatically collect and manage 100s of new customer reviews, which in turn will lead to more conversions, higher ratings, AND more customers.
It is through online reviews and ratings that your customers define your brand. And to manage your brand identity, monitoring your reviews is essential. Both review generation and review management are crucial for you to get more customer reviews and be able to act on the voice of the customer. By keeping engaged with customer feedback, you will know firsthand what's working and what's not in your business, and where to take action to improve customer experience.
Review Ninja helps businesses acquire new reviews from their customers and provides real-time review monitoring and review management solutions for your business to make the most out of both negative and positive customer feedback.
With Review Ninja, your business can get 100s of new customer reviews on top sites like Google, CitySearch and Facebook.
Review Ninja integrates into most CRMs to automate the review collection process and send customers a review request either during or after a service. Now you can collect new customer reviews without lifting a finger because Review Ninja will be the one to do it for you.
Easiest way to get more new customer reviews
Get new customer reviews and use them to improve your online reputation from anywhere, anytime.
Review Ninja automates review solicitation via Email, Text message, Facebook, Business website and more. Just let us know which method best fits your business, and customize your messages to keep your brand identity consistent.
What's more, with Review Ninja you can automatically promote customer reviews of your choice to top sites and social media channels and take action on reviews with spam, slander, violations of T&C's – customers don't want to read offensive reviews any more than you do.
You can even opt to receive real-time alerts whenever customers review your business so you can respond if necessary.
Good reviews = Good rankings
With Review Ninja it is easy to enhance your business' online visibility with a fresh stream of customer reviews. Right after a service or purchase from your business, Review Ninja will prompt your customers to share feedback to top review sites and automatically promote your best reviews to Google, Facebook, Twitter and more. By having plenty of online reviews on various significant sites, your business establishes credibility to both customers and search engines. Your website's page content will be frequently refreshed in the form of customer reviews, boosting the SEO of each review site customers post about your business on. Star ratings from customer reviews appear in rich snippets, drawing more potential customers' to your business in search results.
Start creating opportunities
Remember, your business' online reputation creates significant opportunities. It's about time you start taking advantage of what your business' reputation could be, and have people see your best foot forward. Let Review Ninja help you build and manage your business' online reputation and start getting more customers.