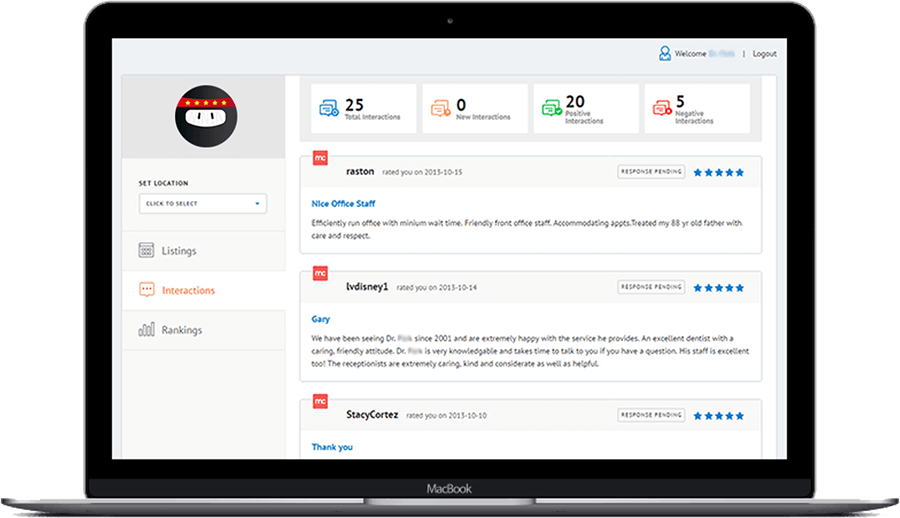 Instant reviews to drive instant growth
Build a trusted Brand

Increase Customer Engagement

Improve Customer Experience

Manage and track all reviews
Grow your business with Customer engagement
Review Ninja integrates with social media accounts and makes communication between businesses and consumers hassle-free and effective. Take control of customer interactions with tools that increase brand trust and exposure on popular review sites. A simple, user-friendly dashboard provides real-time updates on listings, interactions, and rankings.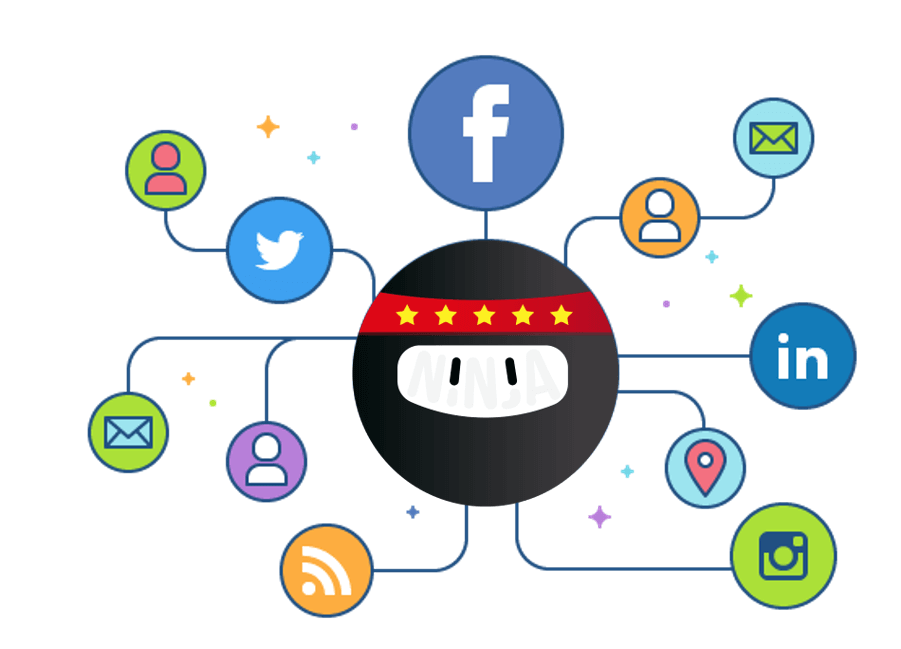 Build better client connections
Review Ninja integrates with your social media accounts. View all interactions in a single dashboard and be able to respond to your clients in a timely (not time-consuming) manner. Your dashboard will provide you with a quick, but insightful, overview of how people reallly think about you and your business.